Small Business Saturday
Nov. 30, 2019
Get A Promotional
1-MINUTE "REVIEW VIDEO"
For Your Legal Practice
for only
$37
(Limit of 1 each, first 25 responders only)
NetCentricity proudly supports local SMBs by equipping them with innovative marketing tools and strategies that help them compete online and win.
Showcase One Of Your Best 5-Star Reviews
And Market Your Reputation Online Using
A Professionally Produced Video Like This
(regularly $397).
Why Are These
Review Videos
So Special?

Key Social Proof
Consumers today want to be sure they're making the right buying decisions,
and are looking for great reviews that show them why your law firm should
be their first choice.

Video + Review =

$$$


Everyone enjoys watching videos, so we combine the power of that popular medium with the power of your great 5-Star reviews
to create some truly compelling messages.

1 Referral x 1,000
Personal 1-to-1 referrals are always welcome, but guess what happens when new prospective clients start seeing this 5-Star review about you in a
24x7 online video?

Use It Anywhere
You own it, so use it on your Facebook page, your
Twitter and LinkedIn social media pages, on your YouTube video channel,
on your website, and in retargeting campaigns.
We Cover
ALL
Video
Production Costs: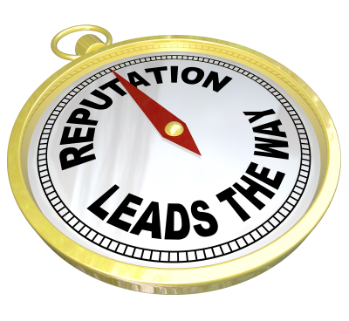 Professional Recording Studios
Prime Time Animation and Graphics
Expertly Written Sales Copy
GET YOUR NEW REVIEW VIDEO
IN 4 EASY STEPS -
First, we'll need a few details about your practice. There's a short form for you to fill out.
Then, go to Checkout to pay for your review video.
3. Pre-Production Meeting
Next, we'll contact you the following business day to book a 30-minute design meeting to review your logos, images and branding colors.
We'll meet again 2 - 3 business days later for 30 minutes to review your new video for technical accuracy before we deliver it to you. That's it!
FREQUENTLY ASKED QUESTIONS
How long will it take to produce my video?
Our videos are typically produced, delivered and syndicated in one business week. Holidays, meeting delays & high request volumes could affect the delivery schedule.
Can I use my own company images in my video?
Sure, as long as they fit within our design framework. Bring your logos and images to our first meeting - Pre-Production - and we'll review them together.
Can I get more than 1 review video at this price?
No, there is a limit of 1 review video for $37 per legal practice, and this special is only offered during late November's Small Business Saturday weekend.
When does this special offer expire?
This offer ends after 25 responses are received, or on Monday, December 2, 2019 at midnight, whichever occurs first.
I'm using Google Chrome and my transaction won't complete.
If your PayPal or credit card transaction won't process using Chrome as your web browser, please use another browser such as Firefox, IE, Safari, MS Edge or Opera. We apologize for the inconvenience.
Really, what's the catch?
Frankly, it does seem too good to be true, but honestly, there's no catch. Most small-to-medium sized law firms needs help developing and marketing their practice's reputation online, and NetCentricity - itself a small local business -
can help them do that, all in the spirit of Small Business Saturday 2019.
We Practice What We Preach.
Here's What A Client Recently Said About Us: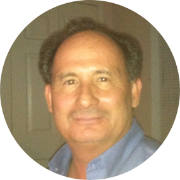 Rene G.


DON'T MISS OUT! JOIN US In Celebrating
Small Business Saturday
Nov. 30, 2019

and get a new 5-Star "Review Video" for your business for only $37
6

DAYS

9

HOURS

50

MINS

26

SECS
YES, LET'S GO TO THE SIGN-UP FORM