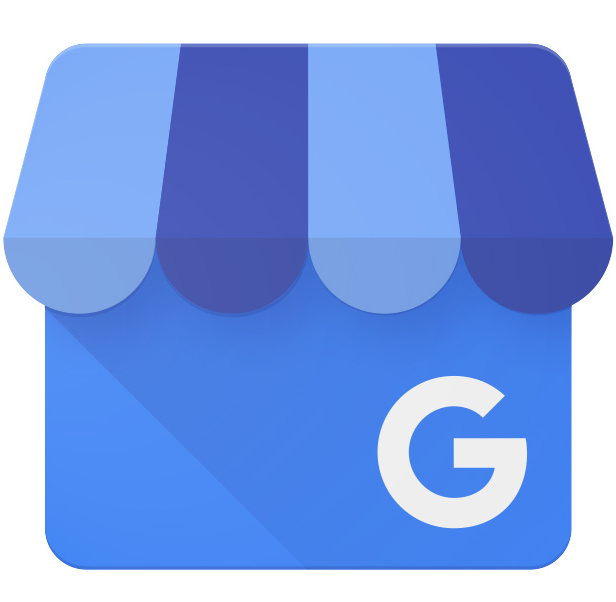 Show Your Google Maps Listing Some Love
Today I'm going to make the same suggestion for yet another valuable advertising resource you should be taking full advantage of - your free Google Maps listing, accessible through your Google My Business page.
(https://business.google.com)
Over 90% of all global consumers use Google to search for the products and services they need, so it's super important that your Google Maps listing shows up in their search results with current and accurate information.
U.S. businesses are slowly re-opening and consumers are taking more steps outside of self-quarantine, and spending in certain sectors is starting to pick up again. To improve the chances of your business being found online in Google search - both now and post-pandemic - here are some things you should check on your GMB account page to ensure that your Maps listing is accurate, clear and complete: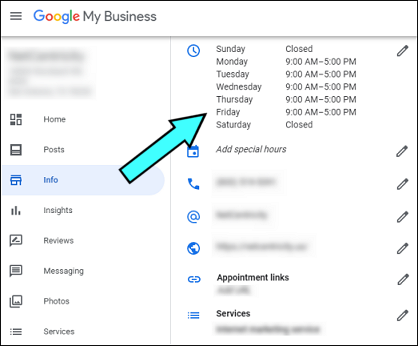 Info tab
Verify your business category to make sure it still accurately reflects your primary business. Use the one that best represents the core offer of your business as your primary category. If other categories apply, use them as secondary categories.





With travel outside of the home still being discouraged in many places, consumers are seeking the fastest and closest solutions to their needs, so an accurate business address is crucial.
They're mostly looking for information about new business hours, pickup and delivery options, changes to your product or service offerings, and the ability to order and pay online.

Use a local phone number if you can, rather than a toll-free (800 & 877) number. If you use a call tracking number, use it as your primary number and use your real business telephone number as a secondary number.
You can also help them connect directly with you by adding your calendar's appointment link to your listing as yet another way to boost direct engagement with new prospects.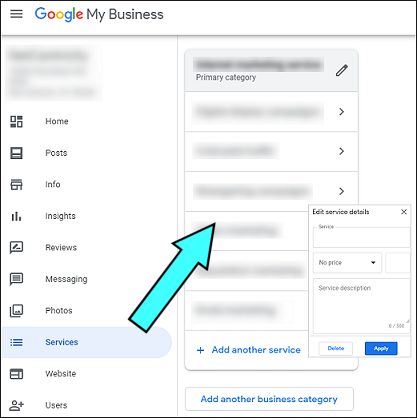 Services tab
This is also a great time to take a few minutes to list your primary services on the Services tab.
Describing your services in detail will help prospects get to know you and determine if your company can serve them. The description you use for each service (up to 300 characters) should contain common keywords that searchers are using to look for your products and services.
Too improve your company's visibility even more, include a long-tail keyword phrase or two in each of your descriptions.
Long tails can be any length but they're usually not more than 10 words in a single phrase.

Long tails usually convert better because they're more clearly implying buyer intent, but they're also used less often, meaning lower search volumes.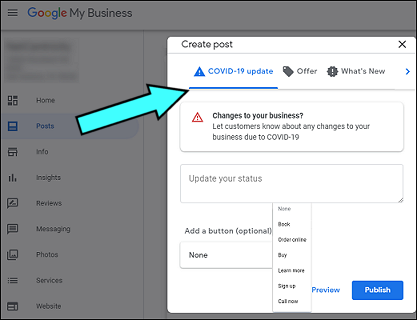 Posts tab
There's nothing like adding fresh content to your Maps listing to attract more attention to it on a regular basis.
This is especially true today when sharing something COVID-19-related with your audience. Including the keyword "COVID-19" or "coronavirus" in the body of your content increases the chances of your post getting a higher ranking in people's search results.
You can add an optional "call to action" button at the bottom to help boost direct visitor
engagement with you.
Now that you've brought these 3 key areas of your Maps listing up to speed, don't overlook these other important tabs on the page:
Reviews tab
Reviews from past clients posted about you on Google are, of course, one of the very first things new prospective clients look for when shopping for your products and services. How many reviews you have, how recent they are, and their specific star ratings all matter greatly.
But what also matters is whether or not you're responding to them. Positive reviews deserve at least a simple "thank you", and negative reviews need to be acknowledged, gently steering the discussion offline for any follow-up. You can respond to reviews through your GMB dashboard.
And if you aren't actively asking for reviews from your customers, start! Recent positive reviews from happy customers will go a long way toward convincing new prospects your company is legitimate and perhaps worth doing business with.
Photos tab
"Businesses with more than 100 images published on their Google Maps listings get 520% more phone calls and 1,065% more website clicks than the average business."
(BrightLocal, Aug. 2019)
. The importance of using photos to increase visitor conversions cannot be overstated, so enough said.
BTW - To qualify as a legitimate business photo on Maps, it should be a reflection of the "customer experience" at your business.
Messaging tab
If you decide to activate Messaging on your Maps listing to boost visitor engagement even more, here is where you do it. Visitors will see a "Message" button on your listing, and pressing it lets them message you by text anytime on your Maps mobile app-equipped smartphone.
One caveat here, though. Google measures how prompt your responses are. If your average response time wanders outside their 24-hour limit too many times, the Big G may revoke your ability to use this feature in order to protect the Google user experience.
Website tab
Your GMB account actually allows you to build a separate website for your business. It's a free basic site which you can easily put together yourself, and it's just one more no-cost way for you to increase your visibility in search to new prospective clients.
This would be a great project for you or one of staff to work on during these quarantine-at-home days you may still be dealing with.
Google is the 8,000 pound gorilla of online search and is the center of today's online universe, unquestionably making your free Google Maps listing one of THE most valuable marketing assets you have. Businesses need every competitive edge they can find today to get back up to speed, so show your Maps listing some love today and reap the benefits it brings to you tomorrow.