SHOW YOUR COMPANY'S 5-STAR REVIEWS ON EVERY PAGE OF YOUR WEBSITE AND
CONVERT MORE VISITORS INTO NEW PAYING CUSTOMERS
$59
for 1 year
Save over 90% on this special
limited-time holiday offer.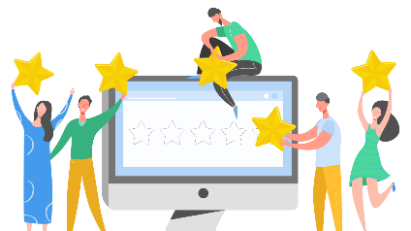 ONLY 1 WIDGET LEFT. GET IT NOW.
"Displaying Reviews On A Website Can Increase Sales By 270%
Over Websites That Don't."
- Speigel Research Center, Northwestern University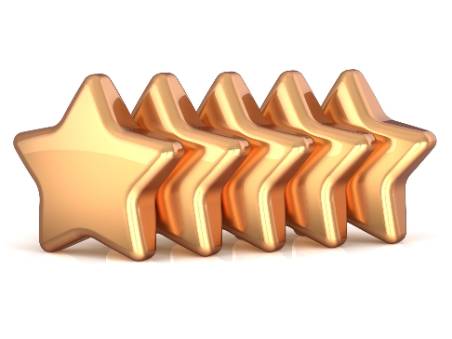 Testimonial Pages Are Okay, But They Just Don't Convert As Well Anymore.
Fact: Only 11% of website visitors will take
the time to search for a Testimonial Page.
Fact: 72% of consumers say they only pay
attention to reviews written in the last 30 days.
So How Can You Take Full Advantage All Those Great

5-Star

Reviews

You

& Your Team Have Worked So Hard To Earn?
Add This Little "Review Widget" To Your Website And It Will Scroll Automatically Through All Of Your Latest 5-Star Reviews.
Your reviews will appear on every page that prospects visit.
You won't find a more effective way to keep your best reviews right in front of new prospects, and show them why your business is THE one to choose.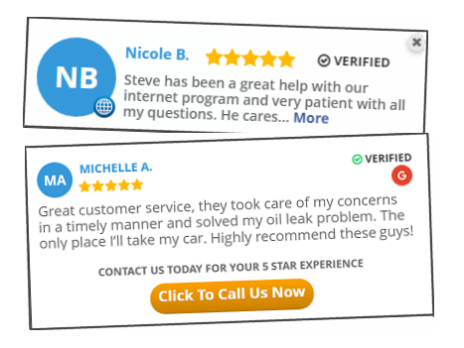 CLICK HERE TO CHECK OUT NOW
TAKE ADVANTAGE OF THESE POWERFUL FEATURES -
You Can Include Calls-To-Action On Every Webpage.
When visitors click on the "MORE" button, it opens up so they can read your entire review. If you also add the "CLICK TO CALL" feature, they can immediately call you on their smartphone and quickly go from being a visitor to being a warm, fully-engaged prospect.
It Keeps Visitors On Your Website Longer.
Did you know that 95% of your website visitors visit and leave without engaging with you? No phone calls made, contact forms filled out, or emails being sent. Your scrolling 5-star reviews will help keep them on your website longer for higher conversions.
Only Show 5-Star Verified Reviews.
One reason why visitors won't contact you is because they're still looking for more information about your company. Most of them go to Google and other sites to read reviews. Keep them on your website longer by showing them all your verified 5-star reviews right there.
It Positions You As A Market Leader.
Over 90% of consumers read reviews before contacting a business and you only get 1 chance to make a great first impression. Online reviews are the best way to demonstrate your expertise in the local marketplace and show why your business is the one to choose.
GET YOUR CUSTOM REVIEW WIDGET
IN 3 EASY STEPS -
Click the check out button and buy your new Review Widget.
2. Schedule Your Design Meeting
After checking out, schedule a brief meeting with us to discuss your widget options & how your reviews will appear on your website.
3. Install It On Your Website
We'll design your widget & help you get it installed on your website. That's all there is to it!
Get 12 Months For The Price of One - But You Need To Act Now.
YES, I WANT THE REVIEW WIDGET.
TAKE ME TO CHECK OUT NOW.