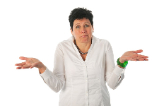 Is Your Business Still Open? Then Say So.
COVID-19 has suddenly changed how local businesses need to communicate, engage with, and market themselves to their existing and prospective customers.

We're all being threatened right now by something that can not only sicken and kill people, but businesses and economies too. Consumer behavior has been radically changed, forcing businesses to respond in ways they've never had to consider before.

In pre-coronavirus days, 90% of consumers would first look online to see how many 5-star customer reviews your business or product had.

It's important to know a company's reputation, of course, but today that takes a back seat to even more basic questions like:

Are you still in business? Are you open, closed temporarily or, heaven forbid, out of business permanently? Have your business hours changed? All types of companies are laying off staff, limiting store hours, and even closing locations, making it very confusing for people to know who they can still do business with.
What are your current services? Are you providing your usual services or limited services? Pick up, drop-off or delivery? Curb-side or to-go? Telephone orders or online orders? Remote teleconferencing instead of office visits? If your services have changed, tell your website visitors how they've changed.
And finally, will they be safe if they patronize you? What, if any, COVID-19 mitigation steps have you taken to safeguard them if they come to your place of business? Are you compliant with all related local ordinances and restrictions? People will need to be reassured on this point as long as others continue to become infected.
Today, uncertainty is the only certainty.
Do your potentially new customers and yourself a favor by clearly answering these top three questions on your company's website, social media sites, and ad creative. They'll want to know, and you sure don't want to lose them as potential new customers.


Paying attention to shifts in consumer behavior like this can help guide business owners through these uncharted waters we're having to navigate through.