NetCentricity 5 stars beta
JOIN OUR FREE BETA PROGRAM AND GET
5 STARS
IN 30 DAYS
75% OFF

We'll Help You Get More New 5-Star Customer Reviews And Build Your Company's Reputation
.
What Makes Our
Reputation Strategies
So Powerful?

You Have Control


Instead of just leaving your professional reputation to chance, we help you take control and actively build it, manage it - and market it.

Forms That Convert


Get valuable customer feedback AND more new online reviews with our branded, fully-automated review request forms.

Social Proof Is Key
92% of consumers today rely on customer reviews for buying advice. 5-Star reviews show them that you're their best choice.

We Watch Your Back


Our monitoring system watches for new reviews posted online about your company, alerting you via email when it detects any.
Digital marketing for everyone.
Over the last decade, the internet completely leveled the online playing field for companies of all sizes everywhere. High-powered marketing strategies and tools that only large companies could afford have now become available to small-to-medium sized businesses too. Today, even local SMBs with smaller budgets can compete online - and win - against larger companies with deeper pockets.

With this in mind, we began offering limited-time "beta programs" in 2015 to help more companies take advantage of these new technologies. There is no cost to join.

Our beta members get early access to new, powerful marketing tools and strategies at significant discounts before we offer them to the general public at full retail price.
We underwrite ALL production costs for each beta program and, in return, ask members to: 1) simply cover any optimization and syndication costs; 2) refer us to 3 other businesses who might also want to join the beta; and 3) give us some feedback on their beta experience.

These beta programs typically aren't open for long and the number of openings is limited, so we strongly encourage those interested to move quickly to secure their spots. Send an email to info@netcentricity.com to get on our betas list, and you'll be among the first to hear about new programs as we roll them out in the future.
You Get

Powerful Reputation Tools Like These: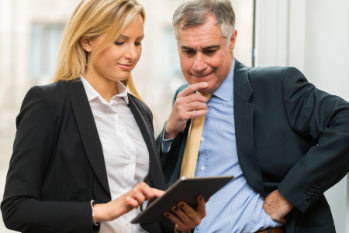 Branded Online Review Forms
Scripted Email Request Campaigns
24x7 Business Directory Monitoring
Custom "New Review" Email Alerts
$ 1,197 $297 for 30 days
+ 3 referrals
START BUILDING YOUR REPUTATION
IN 4 EASY STEPS
-
First, we'll need a few details about your business. There's a short form for you to fill out.
Next, go to Checkout to pay for your 30-day reputation service.
Then, we'll schedule a 30-minute set up meeting to verify your new review request form and train you how to use it. We'll also ask you for those referrals to 3 other businesses.
We'll meet again 30 days later to review your results and discuss your best options moving forward.
FREQUENTLY ASKED QUESTIONS
How will I get new customer reviews?
When you want some feedback or an online review from a recent customer, you enter their contact information into the system and it emails them a link to your new survey / review page. After clicking the link, the page then guides them through the review process and, ideally, ends with them posting it online.
So I'll need a list of my customer email addresses?
Yes, you'll need 3 pieces of information for each customer - their first name, last name and email address. The more contacts you have, the better, but you'll need at least 100 to get any meaningful results. (BTW, if you're not consistently capturing your customers' email addresses today, you really should start.)
Sure. Once your business has been set up in the reputation system, you'll be shown how to log in and use it to get feedback and new reviews. It's easy!
What happens when my 30 days expire?
You'll have the option to 1) discontinue usage, 2) keep using the system's basic features at the original beta monthly price, or 3) upgrade your services to include the powerful marketing tool suite that makes this system so unique.
What happens when the beta expires?
We stop accepting new participants into it. Existing participants, however, are "grandfathered" into the program and can continue using the service at the original beta price as long as the beta exists.


Can anyone join your beta programs?
The best candidates for our beta programs are businesses who are serious about their marketing and are already investing in tools & strategies to help them grow.
SEE WHAT OUR CLIENTS ARE SAYING ABOUT US

ERICA T.
Steve Houston really cares about his customers. He made a lasting impression on our marketing campaigns for our fence company. He goes the extra mile to provide exemplary customer service.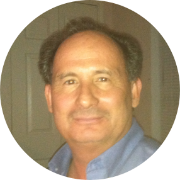 RENE G.
In this ever-changing maze of online marketing I needed someone who could guide me through it, make the complex simple and understandable. Steve is the trusted source I was looking for, so Steve thanks for the great job you and NetCentricity are doing for me.
YES, TAKE ME TO THE SIGN-UP FORM