NetCentricity video ad beta
JOIN OUR FREE BETA PROGRAM AND GET A
30-SECOND VIDEO AD
For Your Business
85%
OFF
You'll get access to our own professional
Video Production team who will create a
custom video commercial for you.
NO THANKS, JUST MY REPORT
What Makes Our Video Ads So Special?

We Do The Research


Our ads are inspired by the top-performing creative of Fortune 500 companies, and leverage key design concepts shown to help boost conversions.

Our Methods Work
We use proprietary story board production and
multi-channel syndication processes to help get your special offers out in front
of new prospects.

You Get Visibility


When your business needs to stand out from all the competition, eye-catching video offers like these can give you the exposure you're looking for.

Use Them Anywhere
You own them - use them on your Facebook, LinkedIn and Twitter business pages,
company website, video sharing sites, and in your retargeting ad campaigns.
Digital marketing for everyone.
Over the last decade, the internet completely leveled the online playing field for companies of all sizes everywhere. High-powered marketing strategies and tools that only large companies could afford have now become available to small-to-medium sized businesses too. Today, even local SMBs with smaller budgets can compete online - and win - against larger companies with deeper pockets.

With this in mind, we began offering limited-time "beta programs" in 2015 to help more companies take advantage of these new technologies. There's no cost to join.

Our beta members get early access to new, powerful marketing tools and strategies at significant discounts before we offer them to the general public at full retail price.
We underwrite ALL production costs for each beta program and, in return, ask members to: 1) simply cover any optimization and syndication costs; 2) refer us to 3 other businesses who might also want to join the beta; and 3) give us some feedback on their beta experience.

These beta programs typically aren't open for long and the number of openings is limited, so we strongly encourage those interested to move quickly to secure their spots. Send an email to info@netcentricity.com to get on our betas list, and you'll be among the first to hear about new programs as we roll them out in the future.
We Cover
ALL Video Production Costs: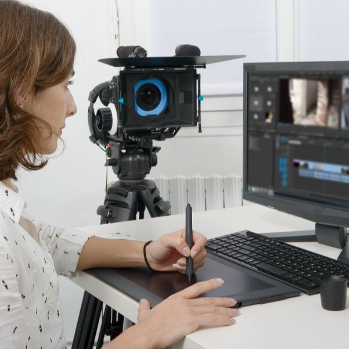 Premium Animation and Graphics
Expertly Crafted Sales Scripts
Paid Spokesperson Voiceovers
Syndicated to Your Social Media Sites
Search Engine Optimized to Rank
$ 2,000 $297 + 3 referrals
GET YOUR NEW VIDEO AD

IN 4 EASY STEPS -
First, we'll need a few details about your business to help us brand your video ad correctly. There's a brief Sign Up form to fill out.
Then you go to Checkout and pay for your video.
3. Pre-Production Meeting
Next, we'll contact you the following business day to book a 30-minute design meeting to review your logos, images, branding colors, and to get your 3 referrals.
We'll meet again 2 - 3 business days later for 30 minutes to review your new video for technical accuracy before we deliver it to you and then syndicate it online. That's it!
FREQUENTLY ASKED QUESTIONS
How long will it take to produce my video?
Our videos are typically produced, delivered and syndicated in one business week. Holidays and meeting delays could affect the delivery schedule.
May I use my own company images in my video?
Sure, as long as they fit within our design framework. Bring your logos, images and branding colors to our Pre-Production meeting and we'll review them together.
Can I get more than 1 video ad at this price?
Yes. In fact, many of our clients run different promotions during the year and need a variety of video offers (e.g., holiday discounts, special savings, etc.) for their seasonal advertising campaigns.
What happens when this beta ends?
We stop accepting new participants into it. Existing participants, however, are "grandfathered" into the program and can continue having videos produced for them at the original beta price as long as the beta exists.
Will I own all rights to my new video ad?
Yes. You are the sole owner of any new video ads we produce for your company and can distribute them across any marketing channels you choose.
Where will you syndicate my video?
We can publish your new video on your website, YouTube channel, and your social media business pages on Facebook, Twitter, LinkedIn and Google.
DON'T JUST TAKE OUR WORD FOR IT
SEE WHAT OUR CLIENTS ARE SAYING ABOUT US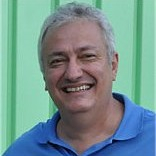 MITCHELL A.
NetCentricity and Mr. Houston have done a great job in helping us setup the Cool Crest Miniature Golf website as well as getting all the right connections on the web pointing towards our business. Mr. Houston's professional presence is thoroughly valued and we highly recommend any business, whether a startup or an established one, contact NetCentricity and start taking advantage of his expertise!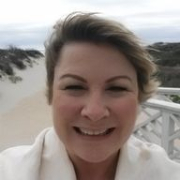 MARGO S.
NetCentricity was one of the best decisions
we ever made to help grow our business! Steve built us a great website and opened our eyes to all the other methods we could use to get our name out there. Very professional and honest, and easy to understand. If you are interested in web marketing I highly recommend NetCentricity!
YES, TAKE ME TO THE SIGN-UP FORM
NO THANKS, JUST MY REPORT